/ Stories / Others /
Streaming the movie Nyphomania, Volume 1 (by Lars von Trier) reminds me of an experience I had in the early 1960s, startling at the time though I don't think I'd remembered it till it was evoked by von Trier's startling movie. Guy finds a woman in an alley, apparently beaten. She doesn't want a doctor, an ambulance; she does let the guy take her home with him and make her a big mug of tea. She tells the guy some of her erotic adventures: she says she's a nymphomaniac. One prank involved a competition the gal had had with a friend of hers to see who could fuck the most strangers on a train: entice them into the lavatory and straddle them. Our hero is way behind her cute as hell blond friend. They've both struck out with a middle aged man headed home to his wife: he even explains: his wife and he had decided that they were wrong to decide not to have children, time is running out, he's headed home because she's ovulating: these girls, however cute, however young, however frank, have nothing that he wants. The girl friend offers big bonus points if our nymphomanic can score this john. She puts her hands on his fly, he says, Please don't. She gets his cock in her mouth, he's moaning and groaning, the poor wretch unloads in her mouth.
Startling detail: she smiles at him, some of his cum, some of his copious cum, spills out of her mouth. Eueuww, will think almost anyone. We're not used to seeing cum spilling from a pretty young girl's mouth as she smiles: smiles, and spills. I don't see any porns, not deliberately, but I don't imagine so. I do see some very erotic movies: the Spaniards have been amazing the last decade or two, Jeez, who'd have guessed the Spaniards?! Sex and Lucia, for example. La Belle Epoque, for example. Mmm, mmm.
OK, so what's "Dutch"? and where does "Moon" fit in?
Here. After college I still hung around my college neighborhood. I had friends there, I was comfortable there, my girlfriend lived there … One day I'm at Hilary's, she wasn't home: I'm visited by my best friend's older brother's wife and the wife's friend. I had known that the brother's wife was a knockout, a bombshell: blond, tall, foreign, Jeez, what a piece of work. Seeing her with the friend I realize: they're Dutch.
And these girls startled me with the stories they told about their adventures as young blonds about town: young blonds about this and that Dutch town, in the Netherlands. Apparently they'd ride round in cars and moon people.

thanx diazfamilyof6
(Note: I borrow this pic without knowing what the cute Diaz girls are doing: I like them better than some other girls who clearly are mooning.)
Jeez, there I am, imagining these Dutch beauties pressing their bare butts against the car window. My imagination saw their apertures as open, not closed! They wouldn't have shown the world just their ass but also their ass hole: and not just their ass hole, but a whole lot of blond-hairy Dutch pussy too.
Or were they shaved? waxed? the whole hairless blind oyster?
Whew, I've now watched more of the movie, so much that could be said, it's relentless. Terrific roles from Christian Slater and a real stop-the-world scene from Uma Thurman. Von Trier is something else.
---
Since I mention my friend's older brother let me add something I heard about him once. One day I had reason to see Gerald in his place of business. He and his partner sat behind a long desk, both facing the same way, outward. The partner was forever on the phone, his feet clad in soft deerskin, talking incessantly on the phone. "OK, I'll meet you in Las Vegas on Wednesday. No? I can't Thursday, Thursday I'll be in Sydney … I can meet you the following Monday in Seattle … No, how about Tuesday in Chicago?" That was 1972 or '73. People did not live so much in airports in 1972.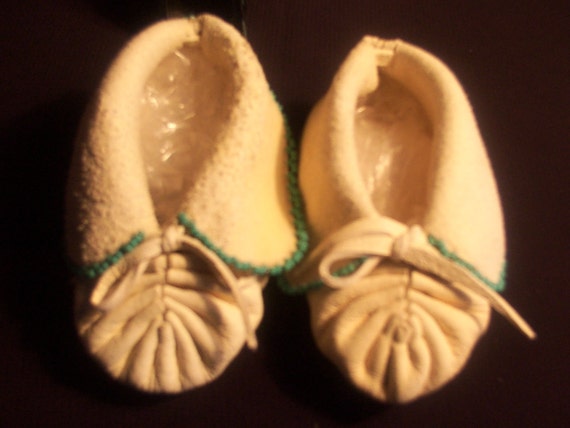 thanx etsystatic
I'd never seen softer looking shoes. But nothing looked softer than the guy himself: Gerald's partner looked like the Pillsbury Dough Jew.
So one day I said something to Anton about Gerald and how he seemed to do business: on the go, everywhere. Anton assured me that Gerald had lots of businesses and lots of styles. "But these days," he said, "he just sits by his pool." Six AM, he's by the pool, on the telephone, his wife brings him coffee … (Still that fabulous Dutch girl I think.) "Sometimes he has to be there by five, because of the time changes: 'cause he's talking to St. Petersberg, and to Kuwait … Selling wheat, selling oil … He just sold 60% of Russia's total wheat harvest. Trouble is, he has to be able to affordd to wait to get paid. He may not get a check in a year: but when he does, it's for $3,000,000."
Back then $3,000,000 was a lot of money.